Rider experience
Wild Bear MTB Stage Race is about more than simply turning up and hitting the trails. Riders can expect a premium experience where every need is provided for and serviced, allowing each rider to enjoy their race to the fullest, knowing they are taken care of.
We know that teams are coming race ready but anything can happen during three days of racing. That is why we have organised for you a bike service station at race village where you will be able to get additional assistance from our service station partner.
Also our official bike service partner will provide reserve parts (e.g. Co2 bike tire inflator parts, tires, bike pump…) at our bike service stations on every stage which you can take during the race and pay after you finish.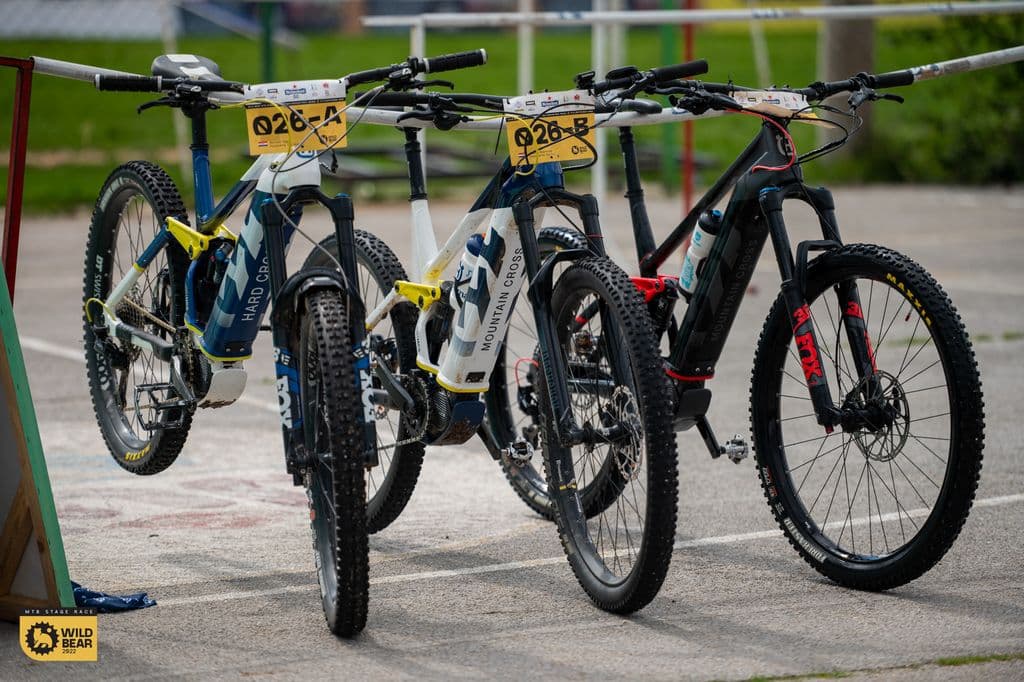 A guarded and enclosed bike park will be located in the race village. The bike opens at 8:00 each day and closes at 16:00h. Volunteers are stationed at the bike park throughout the day to assist you.
Please ensure that your bikes are locked when not in the bike park. Even though the utmost care is taken during your bike's stay at the bike park, the organizers cannot be held liable for any damages incurred.
One of the best ways to recharge your batteries after good racing is to have a fresh meal and to relax with some drinks while talking with your friends and other teams how the race went.
All riders will be provided with free mail + drink after every stage and you will see why Western Serbia cuisine is so famous worldwide
When you race hard, recovery is very important for your body. In cooperation with our friends from "ViP physical center" we will provide a relaxing massage for all participants after every stage in length of 10 minutes per participant.
If needed, "ViP physical center" can provide additional medical services during the three day racing period at an extra cost. You will find more info in our race guide which will be sent to all teams during August.
You will find a self service wash station at the bike village. We suggest that you get your bike washed after finishing the stage. 
Karcher bike wash will be open from Thursday to Sunday. Karcher bike wash is free for all the teams.
Welcome boat ride will be held on September 7 and it will be free for the first 50 registered teams. We will start our journey from Perucac lake, from where we will head into the magnificent Drina gorge from where you will have the chance to see the untouched nature of Tara National Park and be able to feel the land of the bears. 
The welcome boat ride will last around 3 hours and will be the perfect place to meet all the mountain biking friends that have come to the Wild Bear MTB stage race but also to introduce your team with other teams from all over the world.